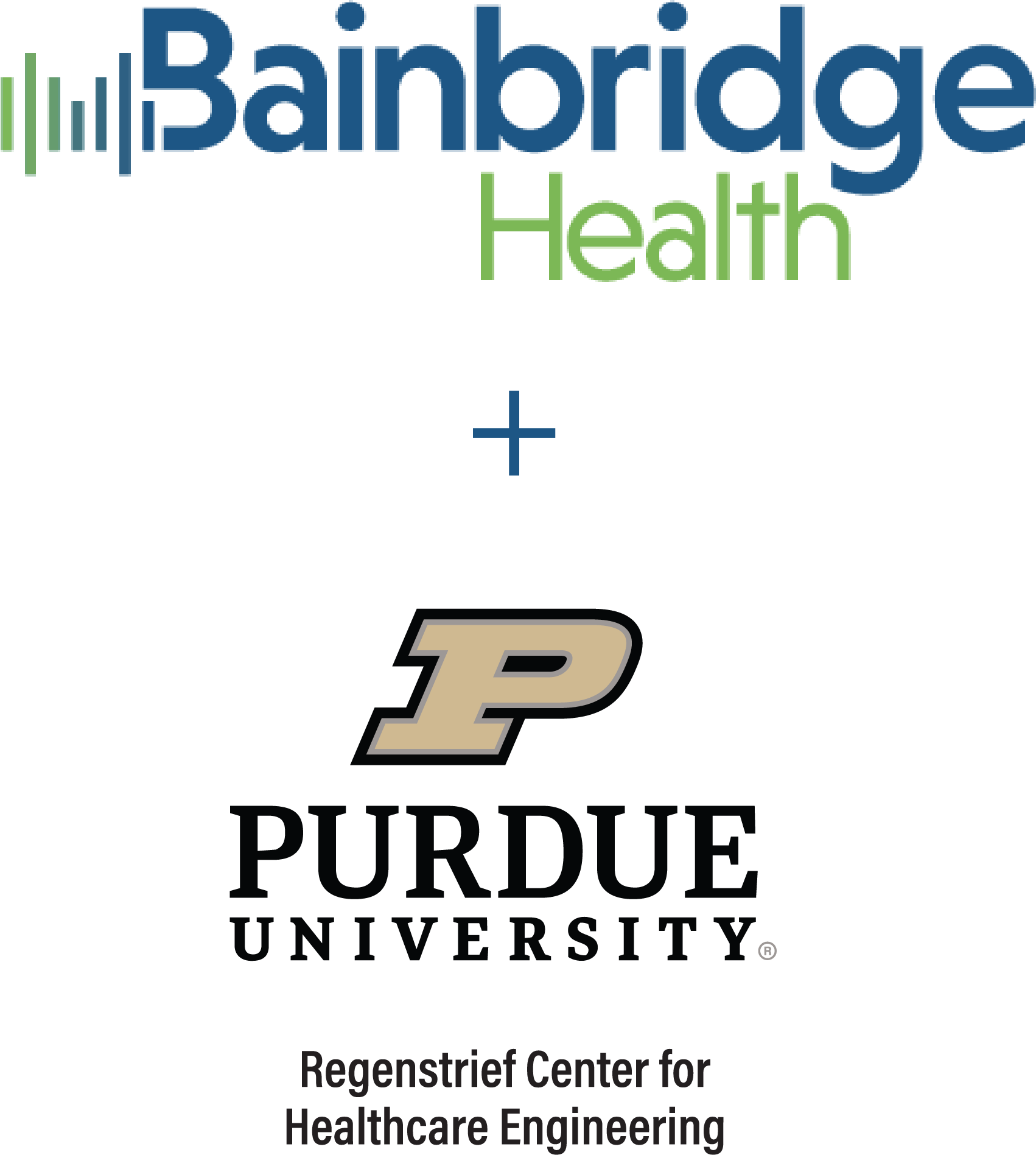 Bainbridge Health Enters into Agreement with Purdue University to transform the infusion industry
The collaboration forms the largest infusion data collaborative in the United States. Under the agreement, Bainbridge Health's Med O.S.® platform will serve as the central source for infusion intelligence and national benchmarking for health systems and industry partners.
Overview of the Collaboration
There are three pillars of the collaboration: (1) promoting a central platform for infusion intelligence, (2) creating a national industry collaborative of safety, quality, and pharmacy leaders, and (3) advancing research:
(1) Promoting a Central Platform:
Bainbridge Health's Med O.S.® platform will serve as the central application for infusion data management, analytics, and national benchmarking.
Current REMEDI members will have the opportunity to transition to Bainbridge Health's Med O.S.

®

platform upon request.
Infusion pump vendors and other industry participants may request access to limited and de-identified national benchmarking functionality from Med O.S.

®

to support

safe medication delivery solutions.
(2) Creating a National Industry Collaborative
Purdue University's Regenstief Center for Healthcare Engineering (RCHE) and Bainbridge Health will form the National Infusion Collaborative to service health systems, pump manufactures and other industry partners.
The Collaborative will advance industry standards, leverage the Med O.S.

®

platform to surface practice trends

, and promote initiatives to enhance the safety and stewardship of medication and medical device use.

Industry partners will have the opportunity to support and promote the Collaborative and gain a unique window into evolving practice trends and health system requirements.
(3) Advancing Research
Bainbridge Health's Med O.S.® for Research will be made available to Purdue-affiliated researchers to advance the study of medication utilization.
Purdue-affiliated researchers, Bainbridge Health's clinical team and members of the Collaborative will collaborate on research and publications to advance practice and contribute to the evidence base.
Learn More + Join the Collaborative
FAQs about the Collaboration
I am a REMEDI member. Will I still have access to my historical data on the REMEDI platform?
No. Purdue will be sunsetting the REMEDI application and guide current members to Bainbridge Health's Med O.S.® platform for ongoing data analytics, network benchmarking, and clinical guidance.
Do I have to be a health system to be involved in the National Infusion Collaborative?
No. In fact, we believe the collaborative should include participants throughout the supply chain, including device and drug manufacturers. To make an impact, it is critical to develop mutual understanding and to align the needs and constraints of various stakeholders.
Is REMEDI going away entirely?
No! REMEDI will continue in its capacity as a research-driven organization. The collaboration with Bainbridge Health is intended to further support REMEDI, contribute new research, and enhance the safe use of medication and medication delivery technologies.
How is Med O.S.® different than the data I can get from the pump vendor?
We view this interplay as a symbiotic relationship. Med O.S.® provides a different value proposition than pump vendor tools by offering national benchmarking, unique analysis workflows, and the ability to provide clinical guidance.
Does Bainbridge Health charge users?
Bainbridge Health has multiple subscription options available to health-system partners. They include both free and paid tiers. To learn more, you can speak to our clinical team by emailing info@bainbridgehealth.com or fill out the form above.
How can I learn more and potentially get involved?
Thank you for your interest. You can fill out the form above or contact us directly at info@bainbridgehealth.com. We will be happy to provide additional clarity on any questions you may have.